Short road trips with your pet fish aren't difficult and if you're just moving within two hours by car, you shouldn't have much difficulty. By taking some simple precautions you can safely move your fish to your new destination by car or bus without problems.
Before Your Trip
An hour or two prior to your trip fill up several appropriately-sized Ziploc bags with water from your fish's aquarium and fill them 3/4 full. Put your fish in the Ziploc bags about 1 or 2 hours before your trip to get them acclimated to the temporary environment. Ideally you should aim for one fish per bag but if this isn't practical make sure to give them plenty of space and don't put two species that have a predator-prey relationship in the same bag.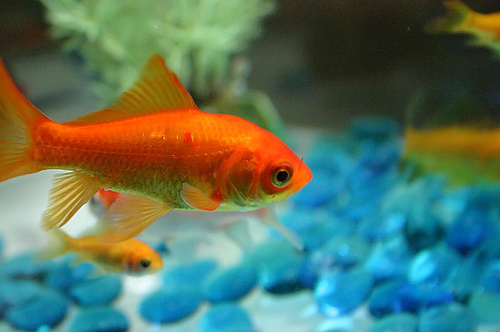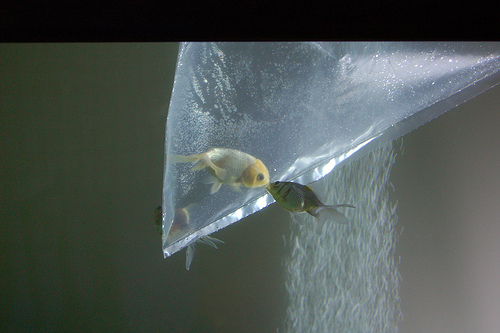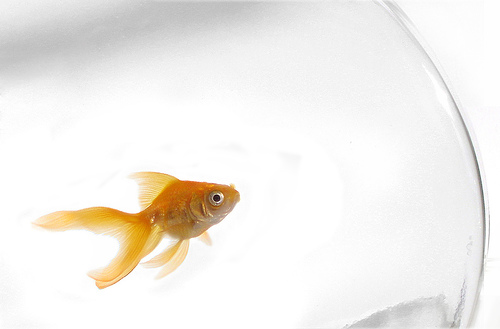 Don't Completely Close The Bag
Your fish need oxygen so if you completely lock the Ziploc bag or make the plastic bag airtight you may inadvertently end up with dead or dying fish by the time you arrive at your destination. Leave a little gap at the top of the bag to allow for oxygen. Also, leave each bag in a large plastic cup. It will be both easier to keep upright and also prevent any small amounts of spilled water from getting your car (or you) wet.
Some Other Things To Consider
Monitor the temperature – If you are traveling by car make sure to use the heating or cooling system to keep your fish's environment stable. It can easily get hot in a car with the windows down in the summer and a cold winter day can quickly lower your fish's water temperature, putting them at risk. Get the environment and temperature in your car ready beforehand and make sure to regulate the temperature if you're traveling by bus by wrapping the bag as needed.
Healing agents – Many pet stores carry products you can add to the water to help your fish deal with the stress of moving, any damage or injuries they may have, and the increased number of germs in a very small space. These healing agents, like (Tetra's AquaSafe Water Conditioner w/BioExtract) are usually inexpensive and last a long time.
Keep it to two hours or less – Any longer than that and you'll have to take a different approach to traveling with your fish.
Most fish are quite adept at taking short trips and will do well back in their aquariums wherever your final destination is. If your fish are particularly sensitive or large do yourself a favor and get a good pet sitter to drop by and take care of them while you're away.
[photos by: protographer23, Frankphotos, a_trotskyite]