This is a guest post about Leila Coe who writes the And A Small Dog blog about travel advice for you and your dog.
Palace Resorts is one of the leading all-inclusive hotel brands in Mexico and they try to cater to all travel tastes and styles. They have family friendly resorts, spa resorts, adults-only resorts and couples only-resorts. They are again leading the industry to be the first fully all-inclusive resort in Mexico to also offer an all-inclusive pet-friendly resort experience.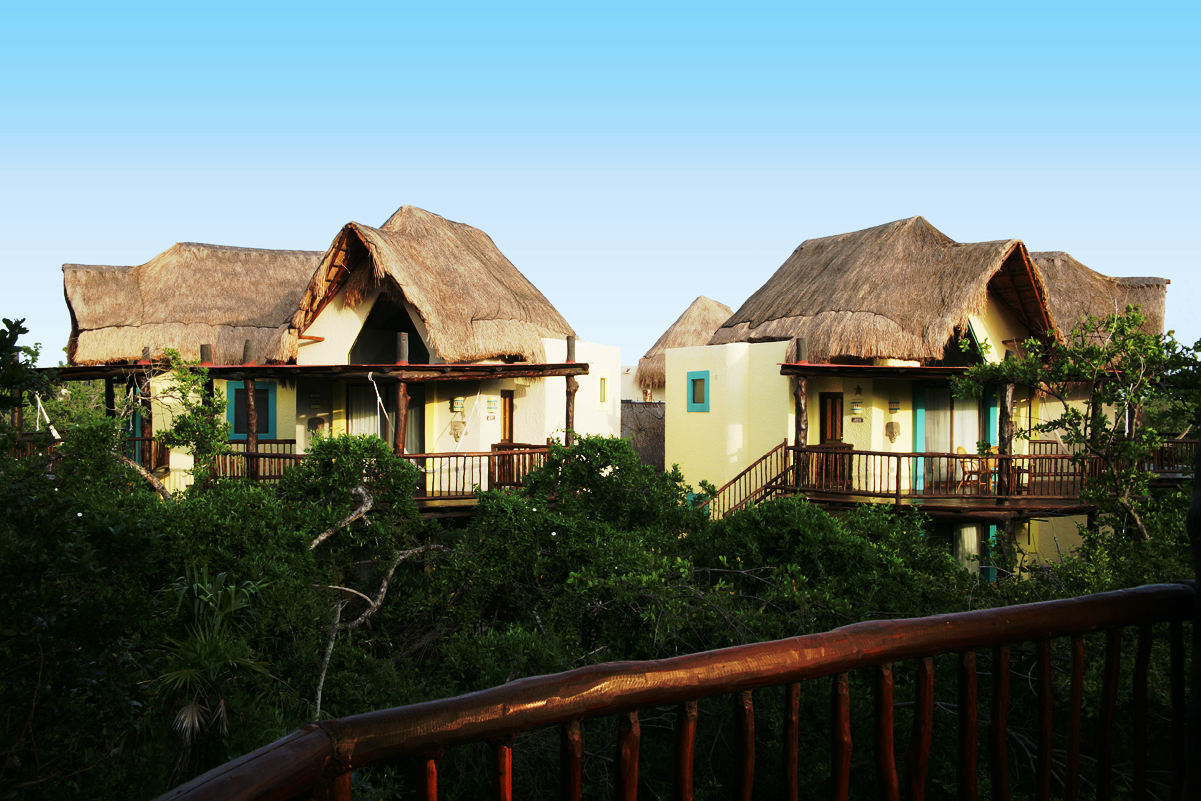 At the Xpu-Ha Palace, guests with pets (either dogs or cats) will receive special bedding in their room.  A litter box and pooper-scooper is provided for felines and plastic bags are provided in the dog walk area outside. There is also a special pet facility on property that offers veterinarian care, boarding facilities and obedience training. And as part of the all-inclusiveness of the resort, grooming is included.
Pet Rules At The Resort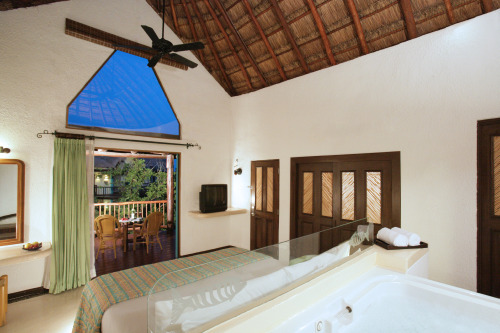 There are some rules to follow for those traveling with pets. They must be under the supervision of their owners at all times (except when being "baby-sat" at their on-site facility or they can be left in a crate in the room). A maximum of two pets are allowed per room – the first pet is free but the second pet will have to pay $50. The maximum weight limit is 55 lbs. per pet. They must be well-behaved, and they must wear and ID collar at all times. Guests must present a copy of the pet's vaccination records at the time of check-in as well as a certificate of a complete physical exam by a licensed vet (these documents will also be required for entry into Mexico).
The beachside Xpu-Ha Palace, is located in the Riviera Maya which is just south of Cancun. The resort is set on 37 secluded acres, surrounded by the natural vegetation and wildlife. The eco-friendly accommodations look like treehouses and are set amongst the natural jungle that makes up most of the property. All have private jacuzzis and hammocks on the balconies. On-site amenities include an outdoor pool with areas for kids, teens and adults, a swim-up bar, a mini zoo, gym and spa. There is a choice of 5 restaurants and bars on property, but you can add more options by visiting other Palace Resorts in the area for no additional fee. See below for more information on what is included in a typical Palace Resort vacation.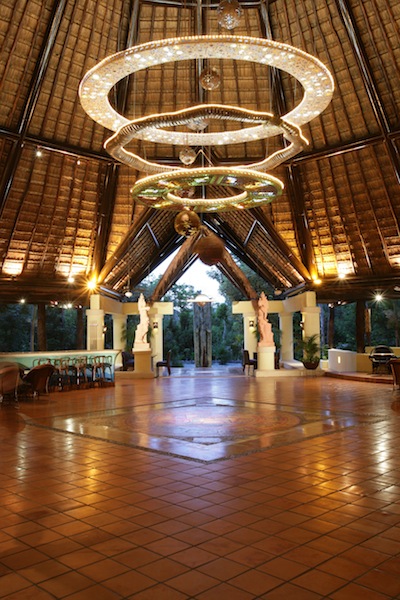 Requirements For Bringing Pets Into Mexico
Requirements for taking a pet to Mexico: visit the Mexico consulate website to find up-to-date information. Currently, you will need a certificate of health for the pet issued by a certified veterinarian within 15 days of departure. You will also need a valid certificate showing proof of vaccinations. The health certificate will need to be endorsed by your states USDA APHIS office. For more information on how to get it endorsed, visit the USDA APHIS website.
Once you have all the paperwork squared away, it will be time to head to sunny Mexico to have a laid-back vacation with your trusty companion! FYI – passports now required for Americans traveling to Mexico!
For more information on vacations with your pets and to receive personalized assistant from pet travel agent, visit www.AndASmallDog.com or follow us on Twitter @AndASmallDog