Today How To Travel With Pets is taking a slight detour from the usual and participating in the Pet Blogger Challenge. Inspired by Go Pet Friendly and Will My Dog Hate Me, I thought it a good opportunity to take a look back and forward for How To Travel With Pets at the top of the year.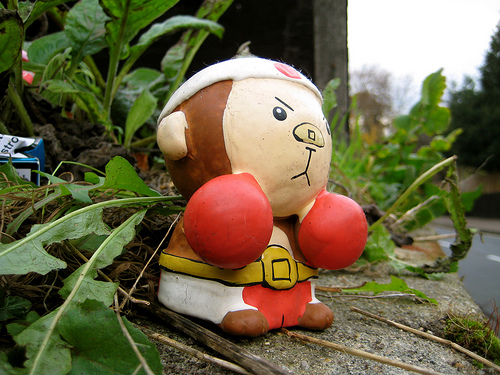 When Did You Begin Your Travel Blog?
How To Travel With Pets is actually my third travel blog, launched about two years after foXnoMad, right before Travel Blog Advice, and prior to Tech Guide For Travel.
What Was The Original Purpose Of Starting A Blog?
Having added a dog and cat to my travels, I decided the topic needed it's own site I could dedicate to pet travel.
Is Your Current Purpose The Same?
Yes; hopefully continuing to help people with pets travel with and without them in the smartest ways possible.
If So, How Do You Feel You've Met Those Goals?
I try to make sure each of my posts answer a specific question about traveling with pets using my firsthand experience.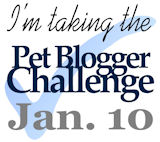 Do You Blog On A Schedule Or As The Spirit Moves You?
I continue to follow a schedule for all of my travel blogs, including How To Travel With Pets. Although this post is an exception, I typically post on the first of each month.
What Techniques Do You Use To Stick To It?
I maintain an editorial calendar for all of my sites, which are nice reminders to schedule out ideas for the next couple of posts. I also keep a running 'idea-list' where I keep a long list of possible post topics.
Are You Generating An Income From Your Blog?
Blogging is my business and my sites fund my travels – along with pug and gracefully aging cat.
If So, How?
I sell advertising across my sites, am a member of several affiliate programs, and have two travel eBooks that continue to be read.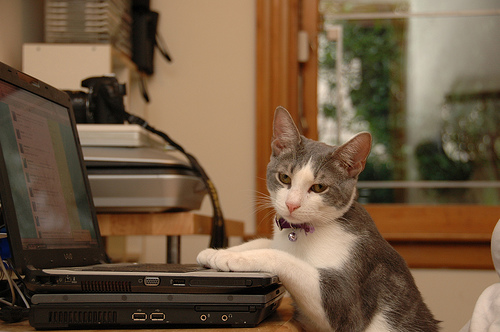 What Do You Like Most About Blogging In General And Your Blog In Particular?
I enjoy writing, teaching people ways to travel smarter, and showing them places in the world they might not have yet been. I think How To Travel With Pets accomplishes those things and shows people that traveling with pets isn't impossible.
What Do You Like The Least?
Maintaining boring tasks like taxes and budgets.
How Do You See Your Blogging Changing Or Growing In 2011?
I hope to have more international and destination-specific posts as well as more of my own photography. I don't feel like I have enough pictures with my posts!
I encourage you other pet bloggers to take the challenge as well and let me know if there's anything you'd like to see more (or less) of here on How To Travel With Pets.
[photos by: soapbeard (Japanese boxing monkey doll), aboutmattlaw (cat typing on keyboard)]