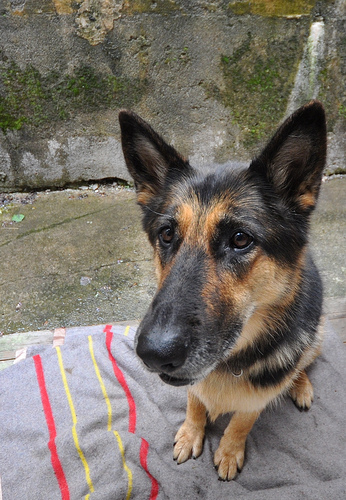 Sign your name to the Give Big Dogs A Break petition to help show your support against weight restrictions in place at many 'pet friendly' hotels. Dog owners know that the size of dog isn't nearly as relevant as the temperament and training and dogs should be evaluated based on these criteria instead.
We believe size should not be a factor in deciding which pets are appropriate hotel guests. Other factors, such as training, temperament and level of socialization are far more indicative of a well-behaved pet.
By instituting alternative policies, such as cleaning charges and crating requirements, hotels can welcome large dogs and avoid the undesirable outcomes their weight restrictions are designed to prevent.
While it's not impossible to find places, like the Hotel Monaco in Washington DC, that cater to large dog owners, you can sign this petition (no sign up required) and help the Give Big Dogs A Break project reach its goal of 1,000 signatories. The project was created by Leila of And A Small Dog and Amy and Rod Burkert (whom I interviewed last year) who are the founders of Go Pet Friendly. They both happen to travel with their (over 25lbs) dogs Ty and Buster, and according to their blog poll, many of you travel with dogs in that weight range. So why not, give big dogs a break?
[photo by: MiND iN R4vE]