There are a number of ways human travelers can make use of frequent flyer miles but most don't know that pets traveling with them can help earn miles too. There aren't too many programs out there and some have come and gone but if you're flying with your pets on any of these airlines, you shouldn't miss out on the added miles.
JetBlue JetPaws Program
You'll earn 300 points in JetBlue's TrueBlue Program each time you fly with a pet through the JetPaws travel program. The points are added to those you earn for a given flight and never expire. Although 300 points aren't much relatively speaking (5,000 is the minimum for a one-way ticket); coupled with the 10,000 point bonus for opening JetBlue Dual Landing Card you'll have more than enough for a round-trip ticket with your pet.

Virgin Atlantic
Boasting a heated and air-conditioned cargo hold for pets, Virgin Atlantic further rewards your pets for flying with them by giving you an additional 1,000 miles in their Flying Club Program. Add that to the miles you'll earn for your flight and be well on your way to the (average) 30,000 miles required for a free international ticket. Virgin Atlantic also services many pet friendly international cities within Europe.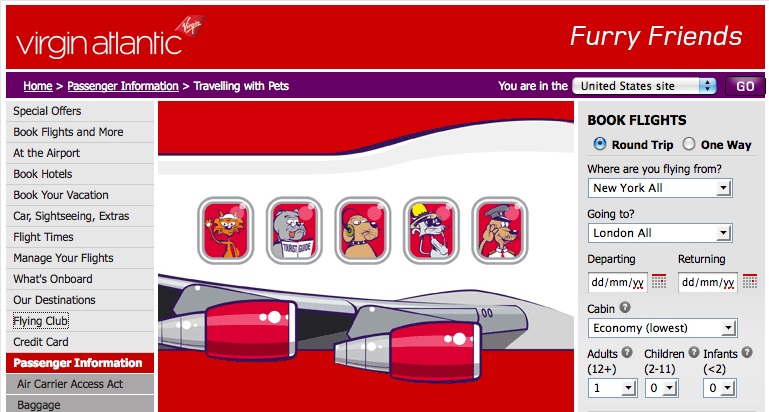 Continental PetPass
Pets traveling in cargo, but not the cabin, will earn you a frequent flyer mile for every dollar you spend to transport your cat or dog through Continental's PetPass. Where it lacks in miles it makes up for in the fact that Continental provides you with real-time tracking of your pet; a good option when traveling with your pet from the US to Europe. Despite the recent merger with United, it seems that this program has yet to be affected.

Pet Airways MyPAWS Club
The airline where only pets fly also has an rewards program with its MyPAWS Club. One-way flights are worth 100 points and round-trips are double that. A pretty generous offering considering that you'll earn a free ticket with 1,000 points. Members of the MyPAWS Club can also accumulate points by purchasing pet supplies from one of Pet Airways sponsors. If you're not familiar with the airline, here are some Pet Airways basics.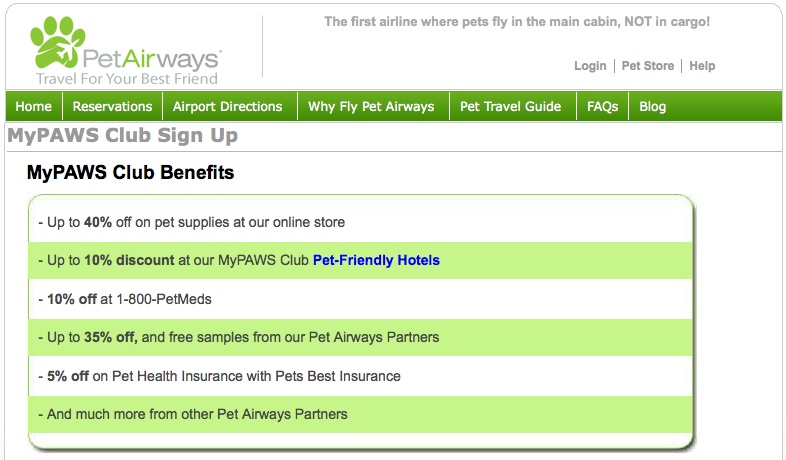 Few And Far Between
Unfortunately there aren't too many frequent flyer programs that reward you for flying with your pets. Outside of these 4 programs the only way to earn miles is to choose a bank that rewards you for purchases since you'll pay and average of $150 extra to book passage for any pet. Pet and frequent flyer policies tend to change often so don't be shy and ask if you might be able to earn miles for traveling with your pets at check-in.