Whether you're planning or thinking about traveling with your dog, cat or other pets, there are many useful online resources at your disposal. With these listed sites you can plan your next trip with your pet, find out any of the applicable rules and regulations, and get advice from people who travel extensively with their pets.
1. Go Pet Friendly
One of the most useful websites for those traveling with their pets in the US, this search engine finds all of the pet friendly hotels, restaurants, campgrounds, and activities at your destination and everywhere in between. You can learn more about the co-founders Rod and Amy Burkert in my interview with them last year.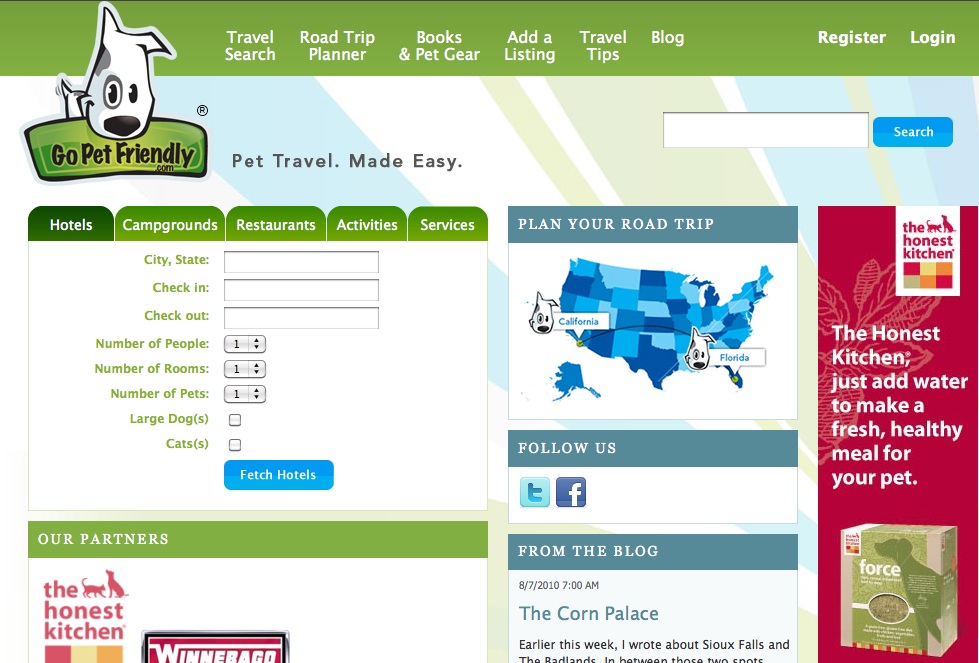 2. Dog Jaunt
This blog breaks down many of the airline regulations and other legalities that can come when flying with your dog. Primarily geared towards owners of small dogs, pet owners will find the Dog Jaunt guides time-saving and enlightening as well.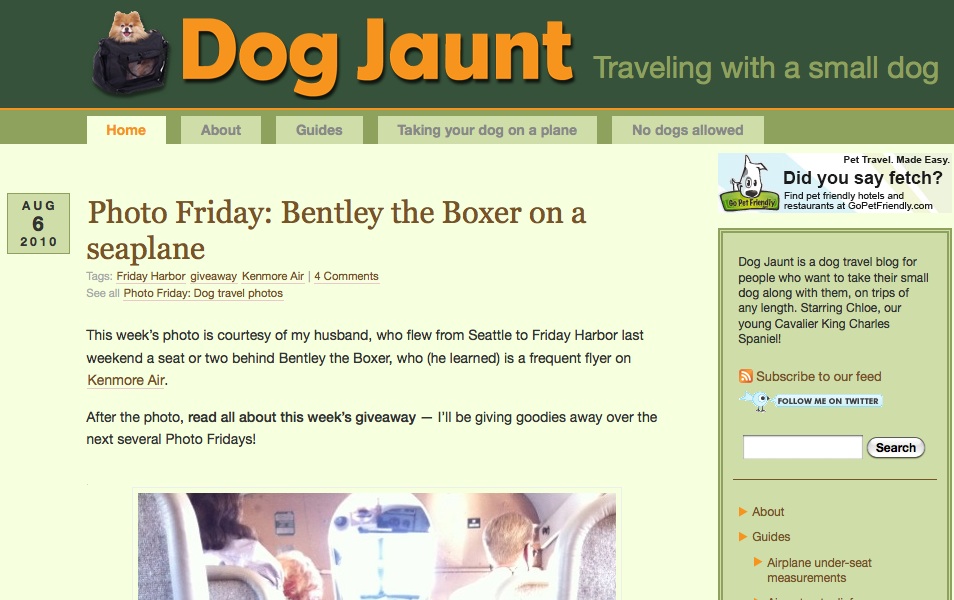 3. Pet Travel
In addition to a hotel, restaurant, and general pet-friendly search engine, Pet Travel has a long list of resources for travelers taking their pets on international trips. You can find information regarding airline pet policies and pet import requirements as well as print out the necessary forms to prepare for your trip.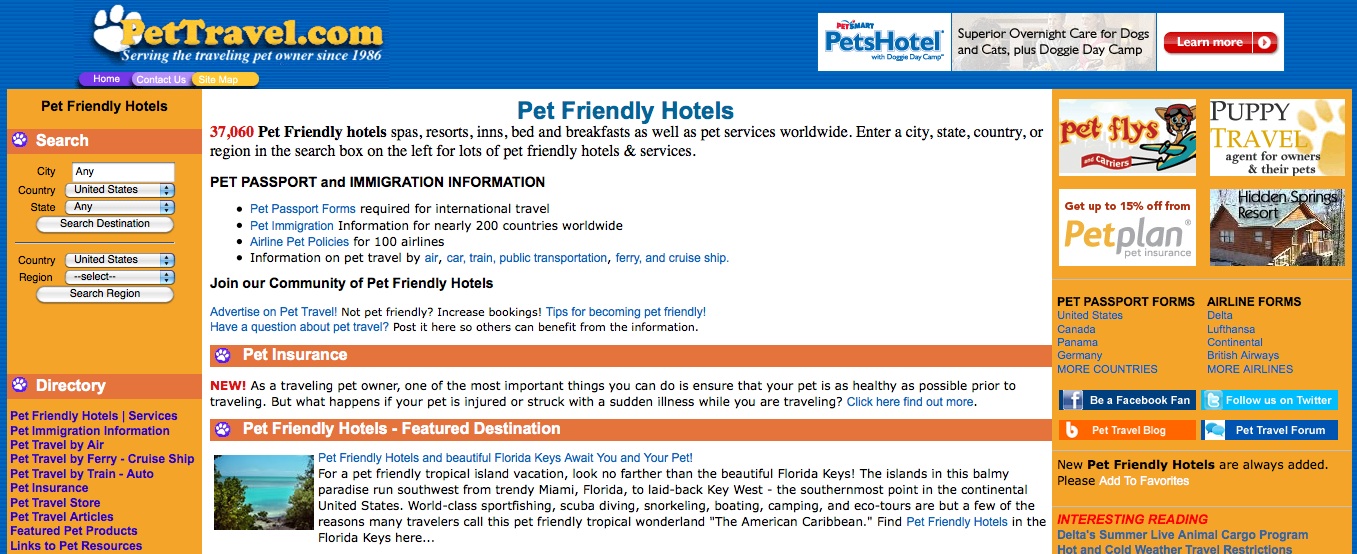 4. Pet Relocation
A very straightforward interface makes it easy to plan out your US domestic or international trip with your pet. Pet Relocation has specific articles for most countries around the world as well as helpful videos and tutorials to make a somewhat complex process much simpler.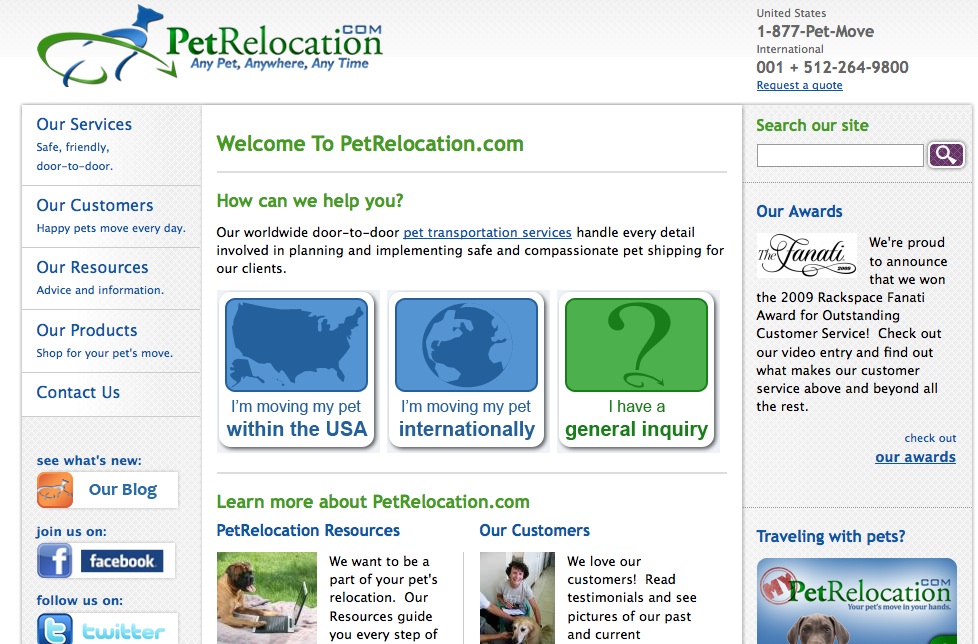 5. And A Small Dog
From choosing the right dog carrier to keeping you updated with the latest news in pet travel, And A Small Dog has hotel and destination information as well. Frustrated with many of the other pet travel sites when she first started out, Leila Coe hopes to be the accessible and versatile pet travel site she had been searching for.
More Good Resources
There are many other good and quite useful pet travel websites out there. Which ones would you recommend and why? Feel free to share in the comments or let us know about what you thought about the sites mentioned above.